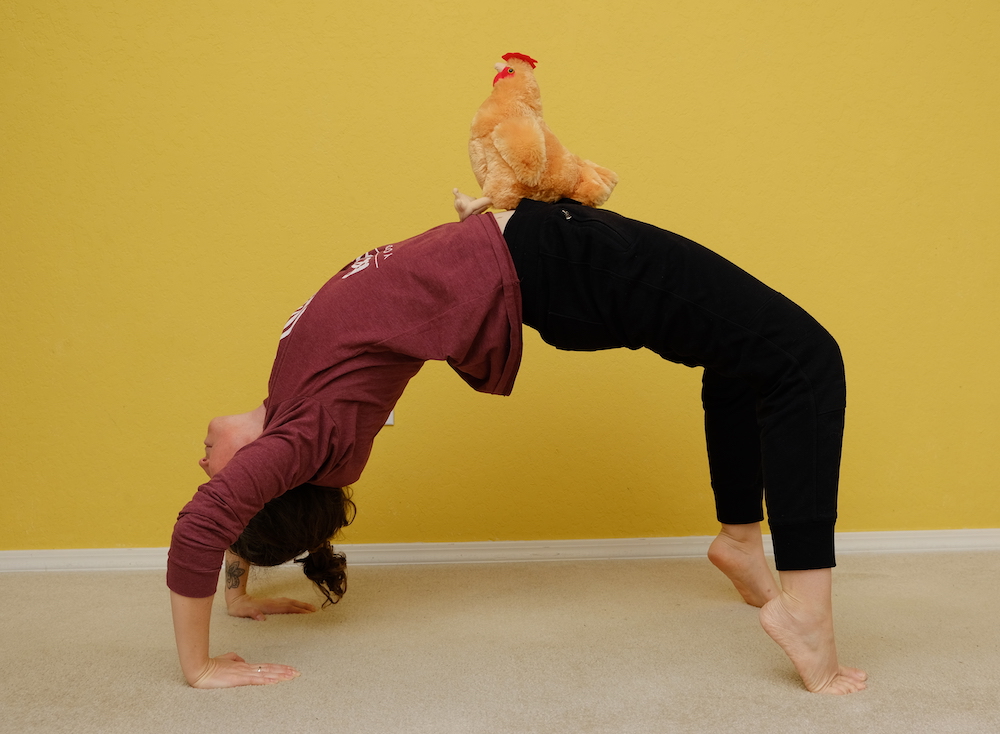 Services
Corporate Yoga Classes
I love teaching corporate yoga! Helping people add movement to their workday and find ways to manage workplace stress brings me great satisfaction. In addition, I have joined forces with Dr. Jen Ragsdale from the University of Tulsa to study and measure the benefits of yoga in the workplace. Contact me for more information and to bring yoga to your workplace.
Public studio classes
To see a schedule of my public classes and any special events or workshops, please check my Facebook page.
Individual and group private lessons
Want to give yoga a try, but not quite ready for a studio class? Have a busy schedule that won't allow you time to get to a class? Or maybe you'd just prefer to practice in the comfort of your own home? Then private lessons might be a great option for you. Regardless of your level of practice, you can get a lot of benefit from private lessons. Just contact me for more information.
Chair Yoga
Sometimes it's more comfortable to practice yoga with the aid of a chair. You can still have a very active yoga practice, too! For my 300-hour Yoga Teacher Training, I mentored with a chair yoga teacher, and have many hours of experience teaching this type of class. Give it a try, you'll be surprised by how much you'll enjoy it!
Bio
Andrea has been practicing yoga since 2014. In 2018, she received her RYT®500 (Registered Yoga Teacher with Yoga Alliance) certification from Everyone Yoga School in Tulsa, Oklahoma. She is a Sundara Trauma Informed Yoga Teacher (TIYT™) and has completed concentrated training in yin yoga and Devata (yoga philosophy).
She is influenced by, and has studied with, Tulsa-area teachers Mandy Eubanks, Sonia Marshall, Stephen Saunders, Joe Picorale, Dr. Mike VanAntwerp, and Kevin Lawlor.
Andrea first tried yoga to get relief from anxiety and stress. She became a yoga teacher to provide an environment for students to reground, reconnect, and relax. After spending over twenty years in corporate environments, she understands first-hand that a busy and often sedentary workday, can affect both the body and the mind.
Corporate classes focus on gentle movement and breathing techniques, designed to relax and refresh. Poses emphasize deep stretching, flexibility, and mindfulness, and are tailored to fit the needs of the students.
Her studio classes focus on deepening the breath, increasing mindfulness, and creating space in the body, as well as on building strength and releasing stress. Most classes end with several minutes of silent, seated meditation.
Always searching for the lighter side of things, she incorporates dry (like toast!) humor into classes that are designed to give her students plenty of space to make their own self-discoveries.
Schedule
For information on upcoming special events, or to check out my public teaching schedule, please head over to Andrea Neil Yoga on Facebook!
Contact
For more information, contact Andrea here.