Hello There.
Hi, I'm Andrea. I am a writer, yoga teacher, and professional introvert.
I balance all of this with the help of coffee, chocolate, and plenty of irony. Not to be mistaken for ironing. I don't do any of that.
Welcome to my website! Take a look around, and be sure to sign up for my newsletter to receive exclusive neato stuff.
A guest appearance on the Story Club Tulsa podcast When I came up with the title, Beverley Green: Sasquatch Hunter for my first book, I had no idea what I was doing. I mean, NO IDEA. Little did I know it would result, a few years later, in being a guest on a podcast to read […]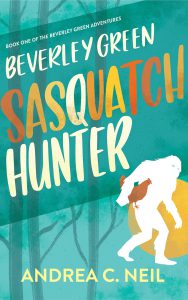 What do you do when you've had enough of the big city and want to simplify your life? You move back home to Oklahoma and head straight for small-town life in charming Guthrie.